Dan Fovargue is a researcher on the FORCE imaging project in the Department of Biomedical engineering. Here he describes his experience taking part in "I'm a Scientist, Get Me Out of Here!". 
This post originally appeared on the King's Engaged Research Network blog. 
Why did you want to engage the public? 
I recently participated in an I'm a Scientist: Get me out of here event. Past events had piqued my interest, as I was drawn to the opportunity to explain and think about a range of topics in science. The competition aspect of the event also seemed really fun. So this time around, when I saw that they were running a medical physics zone I was especially keen to join, knowing that the focus would be on topics related to my research.
I work on MR elastography, which is an imaging and engineering method for non-invasively measuring tissue stiffness. Although this is a method with much potential, it is still somewhat unknown, especially in the public. It seems then, that elastography could benefit from some outreach and exposure, so I was additionally motivated to participate in this event.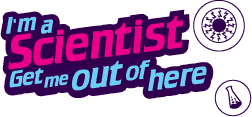 Who did you engage with and what did you do?
The events are competitions between five scientists focusing in a certain area. The scientists answer questions from students (years 7-12) both by posting responses on a website and by discussing during live chat sessions. The students vote for a scientist based on how the scientists answered their questions. The most common questions covered the why's and how's of becoming a scientist. These were followed by an assortment of science questions across many disciplines, including the cool (black holes, artificial intelligence) and the controversial (big bang, evolution, climate change).
Of course, there were plenty of questions related to medical physics. One helpful feature of the competition was that the scientists had profiles with information on their research (as well as hobbies). This way, the students could tailor questions to each scientist, including asking about their specific work and research. However, the philosophy of the event is to allow any question to be asked, so the students don't have to stick to science. This results in another category of random and silly, but usually interesting, questions. 
What was the impact?
Fortunately, I got to answer lots of questions about how elastography works, what we can apply it to, and how it improves diagnoses. I even had a few rather insightful questions regarding the specifics of the physical processes in elastography, mostly questioning what types of mechanical waves can be seen with MRI and how this relates to measuring tissue stiffness. I also had the opportunity to highlight the work of other members of the elastography research group at KCL and other collaborators. I think the students were impressed that people I work with are currently applying elastography to a broad range of diseases like heart failure, breast cancer, and liver fibrosis.
Hopefully, even the students who aren't currently too interested in science were able to get something out of this event. Part of the point is to simply show that scientists are normal enough people and break down the walls of the ivory tower. I tried to take this to heart, so I made sure to be myself and discuss a variety of topics with the students. 
How did it influence your research/you as a researcher?
Explaining my research and other scientific topics in this format was challenging but very rewarding. It was interesting to go from a meeting with my PI to answering a year 8 student's question on elastography. The students also asked a lot of big picture questions, like where my work fits in with cancer treatment in general. I had to do some reading on cancer during the event to answer these questions appropriately which, in turn, gave me a better appreciation and understanding of the clinical side of medical physics.
During the live chat sessions there was very little time to plan out answers. I would read a question, try to think of a clever response, spend a few seconds writing, sometimes read back over it, and then move on to the next question. I usually like to think very carefully when explaining concepts, but the pace here did not allow for this. So, although, these 30 minute sessions could be exhausting, they really helped me improve my ability to explain concepts quickly and increase my confidence while doing so. There was just no time to second guess myself.
Overall this was a really fun experience. Oh! And I won!
If you're interested in taking part in I'm A Scientist yourself, take a look at their website: https://imascientist.org.uk/